LG 34Wn750-B 34 Inches (87 cm) 21:9 Ultrawide Qhd/2K LCD 3440 X 1440 Pixels Color Calibrated IPS Monitor, Srgb 95%, HDR 10, Height Adjustable, Speaker (7W X 2), Hdmi X2 (Black)
Feature
LG 34WN750-B WQHD Workspace innovation beyond boundaries
Your workspace just got wider with the LG 34Wn750-B WQHD UltraWide Monitor brand in INDIA. LG's premium UltraWide monitors immerse you in everything from content creation to gaming. See a panoramic view made possible by the extra wide 21:9 IPS display for lifelike color accuracy at wide angles. Experience easier multitasking, quickly switch between applications and enjoy a full, unencumbered view.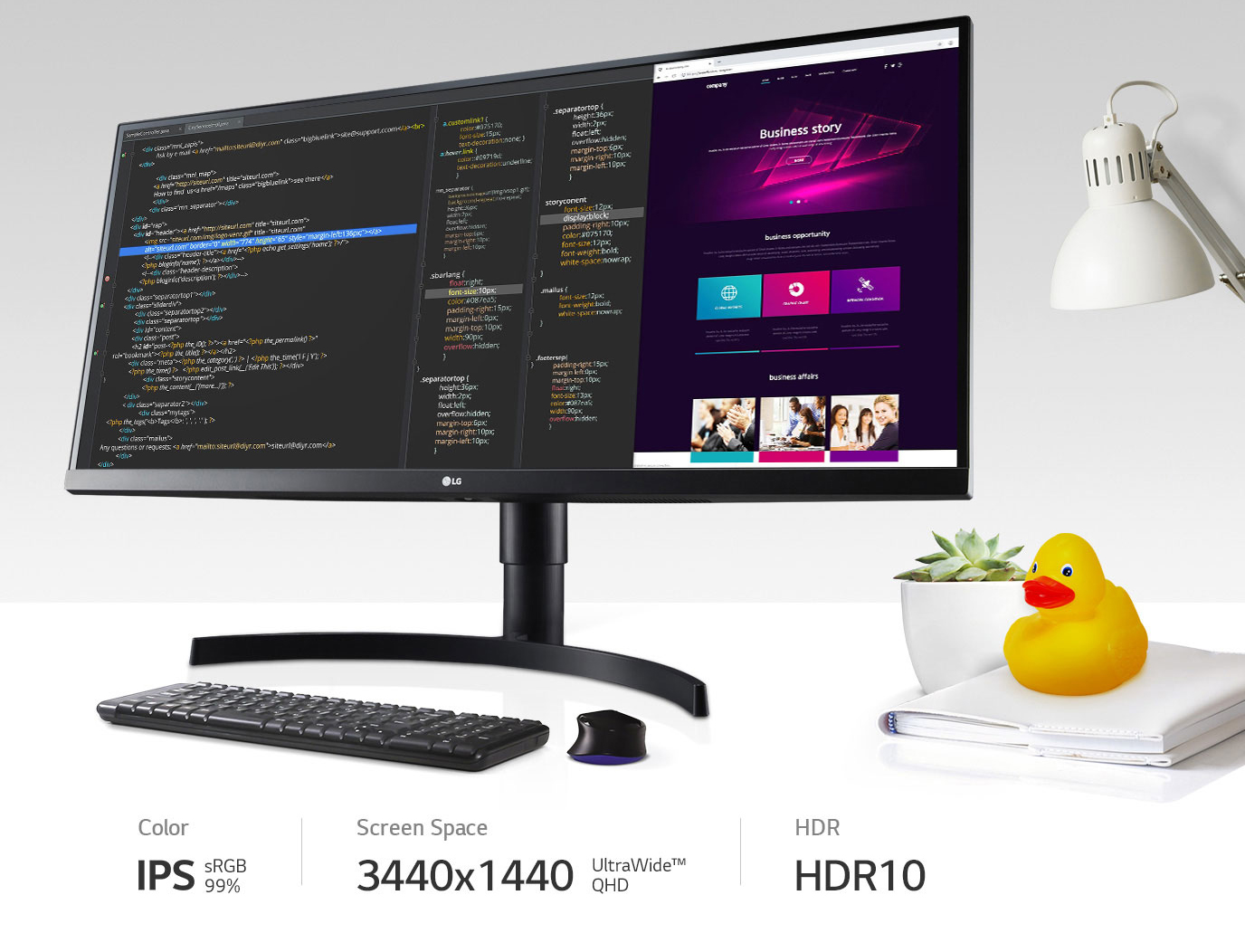 A wider path to productivity
Get more done. LG 34Wn750-B WQHD UltraWide Monitors go wide with a 21:9 screen ratio. This isn't just more room to play. It's an extra wide desktop, making it easier and faster than ever to multitask, expand your workspace and switch between intensive applications, including editing, retouching and designing.
Enjoy the latest HDR videos and games
See HDR10 content, backed by 300 nits of brightness. HDR10 delivers a dynamic visual experience and elevated picture quality, enhancing the color of HDR content. HDR10 is the digital HDR standard that covers 99% of the sRGB color gamut. LG 34WN750-B WQHD UltraWide Monitors are ready to shine right out of the box.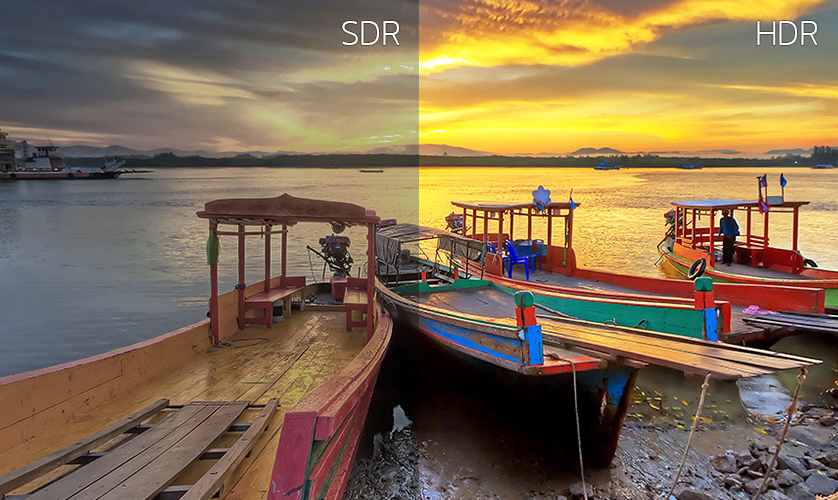 The specs for picture performance
Widen your picture quality, HDR10 support and color performance. The IPS Display produces realistic, accurate color at wide viewing angles. HDR10 delivers a dynamic visual experience with enhanced color of HDR content. This combines with sRGB 99% Picture Mode, an incredibly accurate color gamut for creators, photographers, designers, editors and more.
Boost your experience with MAXXAUDIO
A content experience with a rich sound and smooth picture. MAXXAUDIO delivers in stereo with two channels at 7W each, enriching your gaming and video content experience.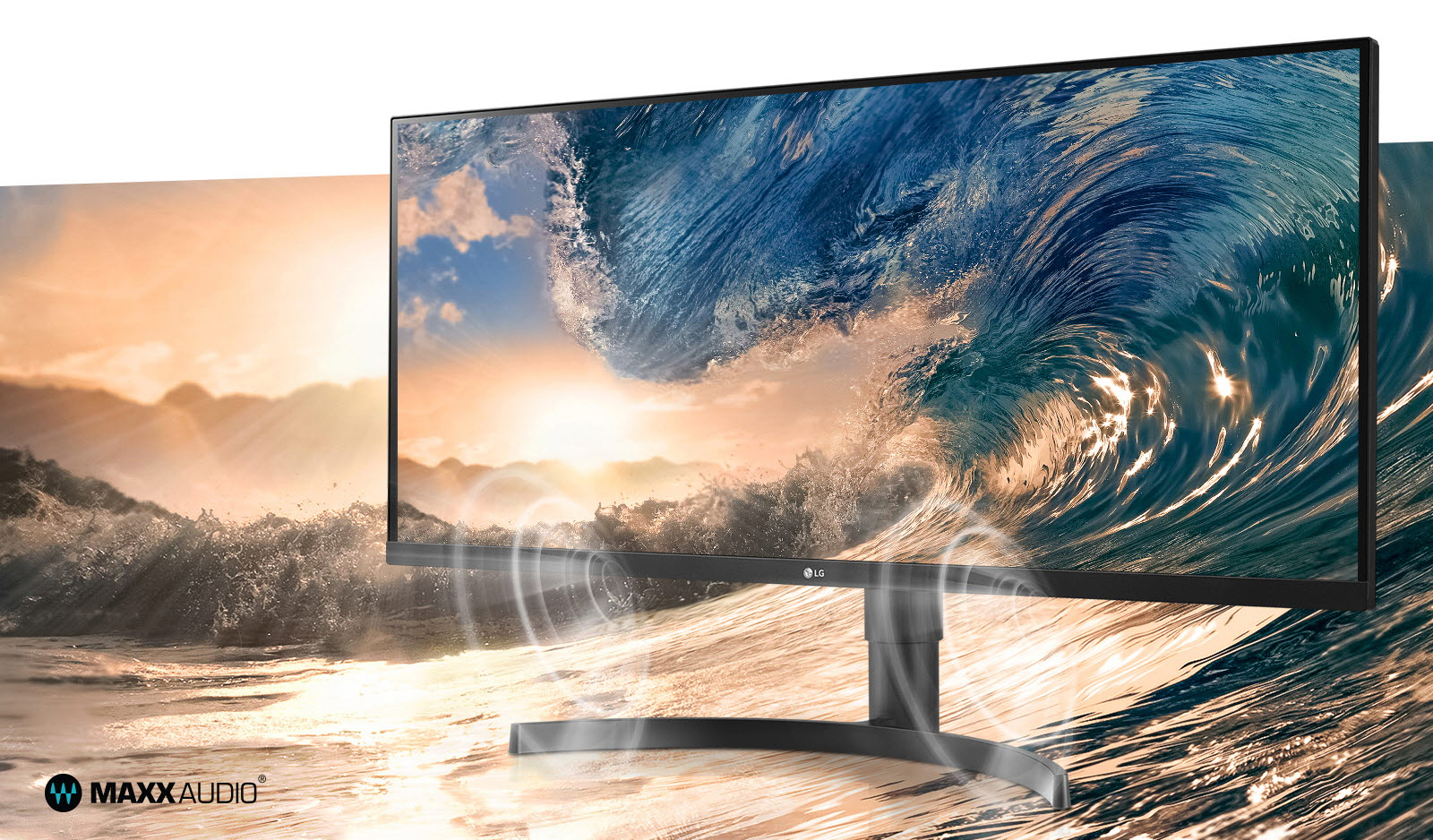 Smooth, confident motion
LG 34Wn750-B WQHD AMD FreeSync technology puts an end to choppy playback and broken frames with fluid, artifact-free performance at virtually any framerate.