GIGABYTE G5 GD-51IN123SE Core i5 11th Gen (16 GB/512 GB SSD/Windows 11 Home/4 GB Graphics/NVIDIA GeForce RTX 3050/144 Hz) RC45GD Gaming Laptop
Feature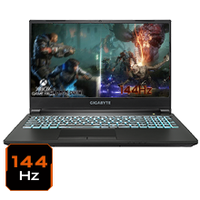 High-grade Display
Boasting up to 144 Hz life-like display, the GIGABYTE G5 GD-51IN123SE 39.62 cm (15.6) Gaming Laptop delivers realistic gaming colours.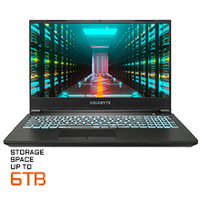 Multiple Slots
Gigabyte GD-51IN123SE Designed with up to two M.2 slots and a 6.35 cm (2.5) swappable bay, this laptop features up to three slots that can provide you with up to 6 TB of storage.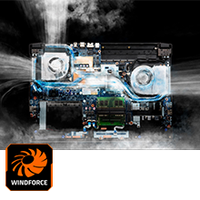 High Cooling
Gigabyte GD-51IN123SE is Equipped with advanced WINDFORCE cooling technology, this laptop increases cooling efficiency to up to 150 W. As a result, this laptop can operate reliably and quietly while also producing optimal CPU and GPU outputs.
Powerful Processor
This laptop offers excellent performance with its advanced Intel Core i5-11400H Hexa-core processor. So, you can conveniently use various programmes, stream content, and record gaming. This laptop provides rapid multimedia processing and high-performance gaming.
Immersive Visuals
Courtesy of its NVIDIA Ampere 2nd gen RTX architecture, this laptop's NVIDIA GeForce RTX 30-series GPU is compatible with artificial intelligence, real-time ray tracing, and programmable shading, delivering improved gaming as well as working experience.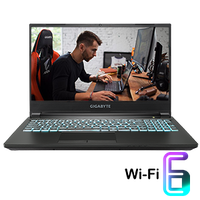 Convenient Connectivity
This laptop offers a dual-band, dual-channel feature that is integrated with its advanced Wi-Fi 6 technology. Furthermore, its Bluetooth 5.2 connectivity offers high-speed performance wherever you are.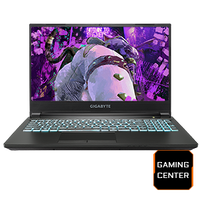 Engrossing Gaming Experience
Using this laptop's advanced Gaming Center, gaming enthusiasts can easily modify the game performance, macro keys, and backlit key effects. You can create personalised profiles to play each game to the best of your abilities.
Preset Backlit Colours
This laptop's keyboard offers up to 15 preprogrammed backlit colours, allowing you to express your own unique taste.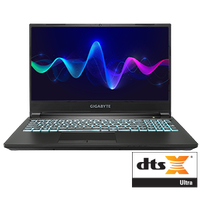 Engaging Audio
Whether it is for gaming, movie viewing, or conference meetings, this laptop's DTS:X Ultra offers authentic 3D surround effects. Additionally, this laptop's two-way AI Noise Cancelation makes voice conversation clear by removing noise from both incoming and outgoing audio.