Corsair DOMINATOR PLATINUM RGB 32GB (2x16GB) DDR5 DRAM 6200MHz C36 Memory Kit – Black
Push the limits of performance with CORSAIR DOMINATOR PLATINUM RGB DDR5 Memory optimized for Intel®, taking advantage of higher frequencies and greater capacities of DDR5, precisely controlled via CORSAIR iCUE software.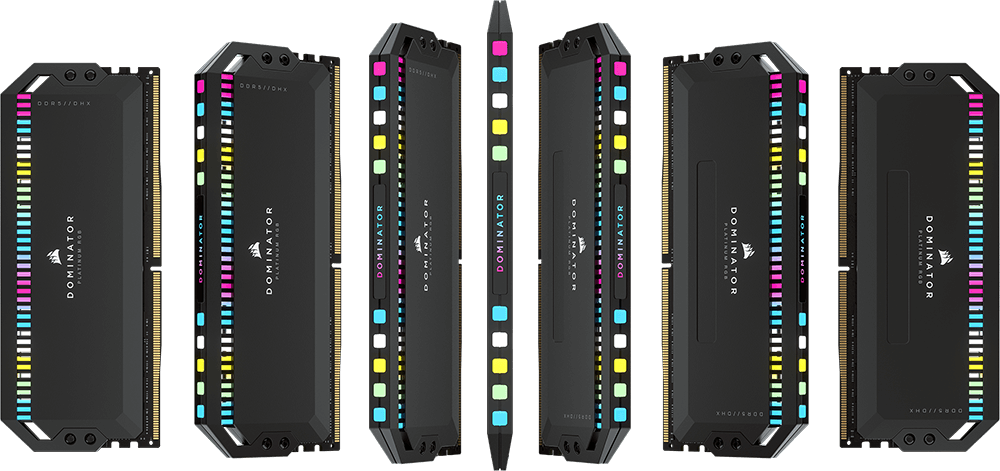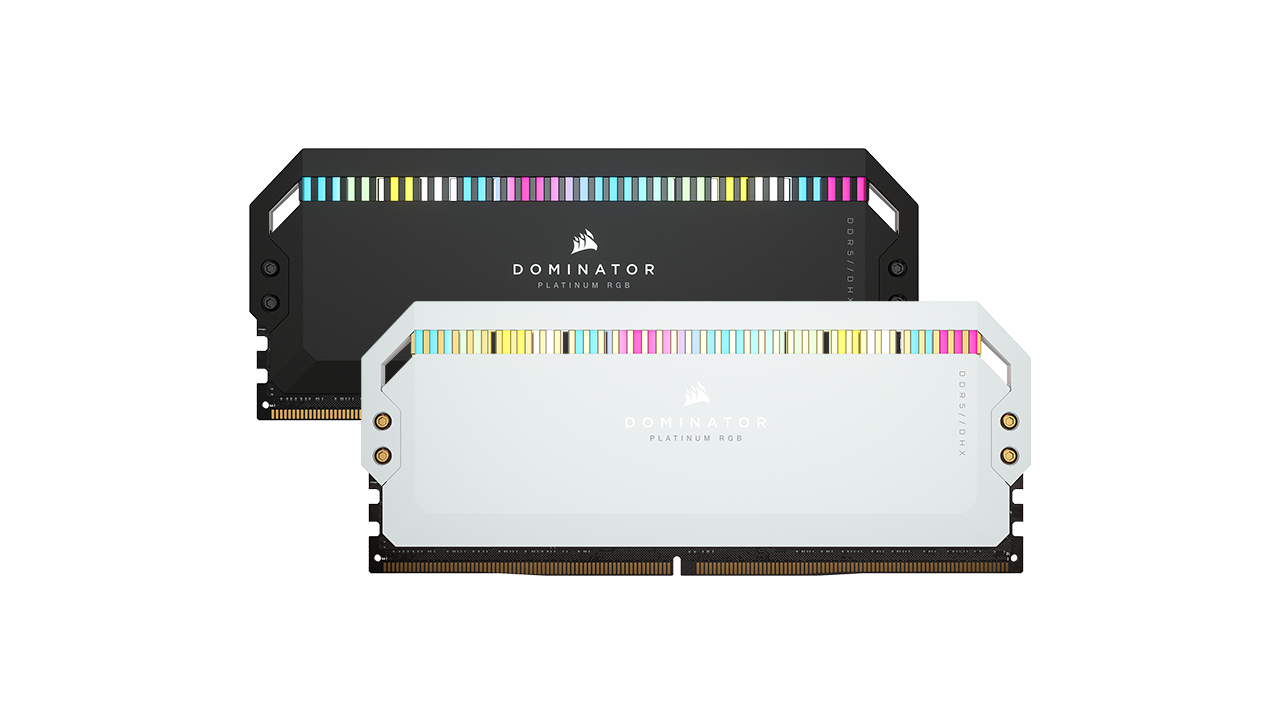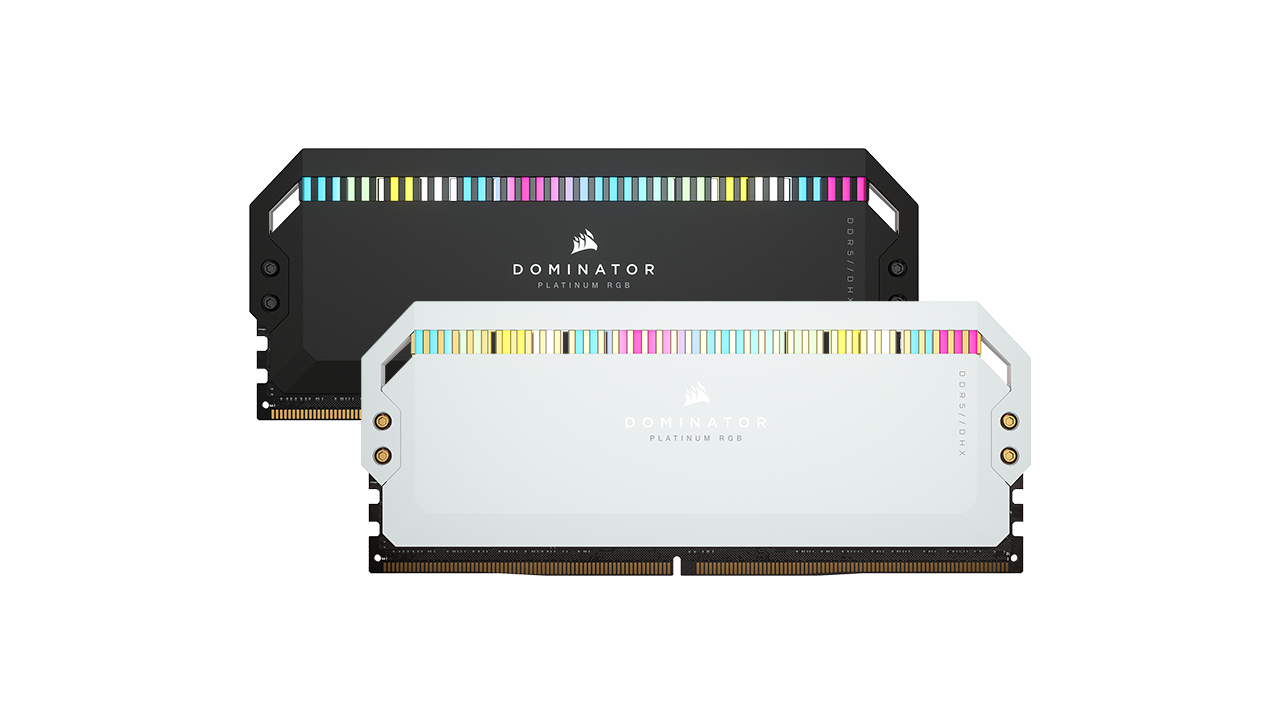 PATENTED CORSAIR DHX COOLING

Cools the memory through both the ICs and the ground plane of the PCB itself with its own dedicated heatspreader, ensuring high performance even under extreme loads.

WORLD-RENOWNED STYLE AND DESIGN

With precision forged aluminum, die-casting, and anodization, DOMINATOR PLATINUM RGB DDR5 complements the styling and power of high-end system builds.

HAND-SORTED, TIGHTLY-SCREENED MEMORY CHIPS

Ensures consistent high-frequency performance with aggressive timing options.

12 ULTRA-BRIGHT CAPELLIX RGB LEDS

Lined with 12 individually addressable CAPELLIX RGB LEDs for spectacular lighting and low power consumption.
WELCOME TO CUTTING EDGE PERFORMANCE
Push the limits of your system like never-before with DDR5 memory, unlocking even faster frequencies, greater capacities, and better performance.
DO IT ALL, AND DO IT FASTER
In the many-core era, the unprecedented processing speed of DDR5 ensures your high-end CPU gets data quickly with ease. Whether you are gaming, creating content, opening 100 tabs, or multi-tasking, your PC can power through complex tasks faster than ever before.
UNITE YOUR SETUP
SCorsair DOMINATOR ynchronize your entire iCUE setup into a cohesive, fully immersive ecosystem with intuitive control.
Select from dozen of stunning pre-set lighting profiles or create your own with near-limitless customization.
ONBOARD VOLTAGE REGULATION
You have the power and the control. Built-in voltage regulation with iCUE software control makes for easier, finely-tuned output that provides more stable overclocking than ever.
CUSTOM INTEL® XMP 3.0 PROFILES
Ditch the tedious process of manually adjusting your performance settings each time when you save your own XMP profiles through iCUE.
Easily customize and tailor your setting profiles by app or task for greater efficiency.
WIDE COMPATIBILITY
Corsair DOMINATOR Optimized for the latest Intel® DDR5 motherboards.
UNITE YOUR SETUP
CORSAIR iCUE software brings your entire setup together, creating a fully immersive ecosystem with intuitive control.