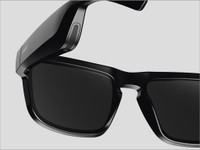 Bose Open Ear Audio
Thanks to its highly-efficient Bose Open Ear Audio design, you can immerse yourself in the beats of your favourite songs and also stay aware of what is happening around you by keeping your ears open. Each temple hides a thinly designed acoustic package which creates lifelike and vivid sound. Also, the design minimizes the sound from spreading, so it won't extend beyond you. And hence, only you will be able to enjoy the audio.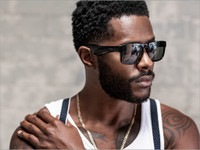 Stylish
This pair of audio sunglasses has a notable keyhole bridge. It also has hinges which are made of stainless steel. What's more, its contemporary TR-90 nylon frame and high-gloss black finish make it look sophisticated.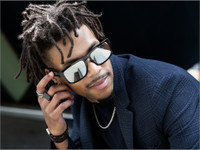 Use It Easily
This pair of audio sunglasses not only has a capacitive touch feature but an integrated motion sensor too. So, whenever you want to change the volume, all you need to do is glide your finger alongside the temple on the right. If you want to activate the voice assistant feature on your phone, then you can double-tap it. And, whenever you wish to turn it off, you can put it upside down.
Battery
The Bose Frames Tenor comes with a high-functioning battery that ensures up to 5.5 hours of usage. And, whenever required, you can charge it fully within an hour.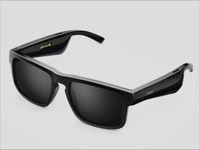 Microphones
It comes with two beam-forming mics, which are strategically placed so that they can directly focus on your voice. Also, the oval-shaped openings minimize ambient noise effectively.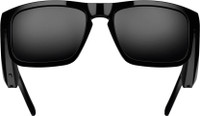 Interchangeable Lenses
You can keep experimenting with your style by changing the lenses. The polarized lenses are not only stylish but also shatter-resistant and scratch-resistant.